Description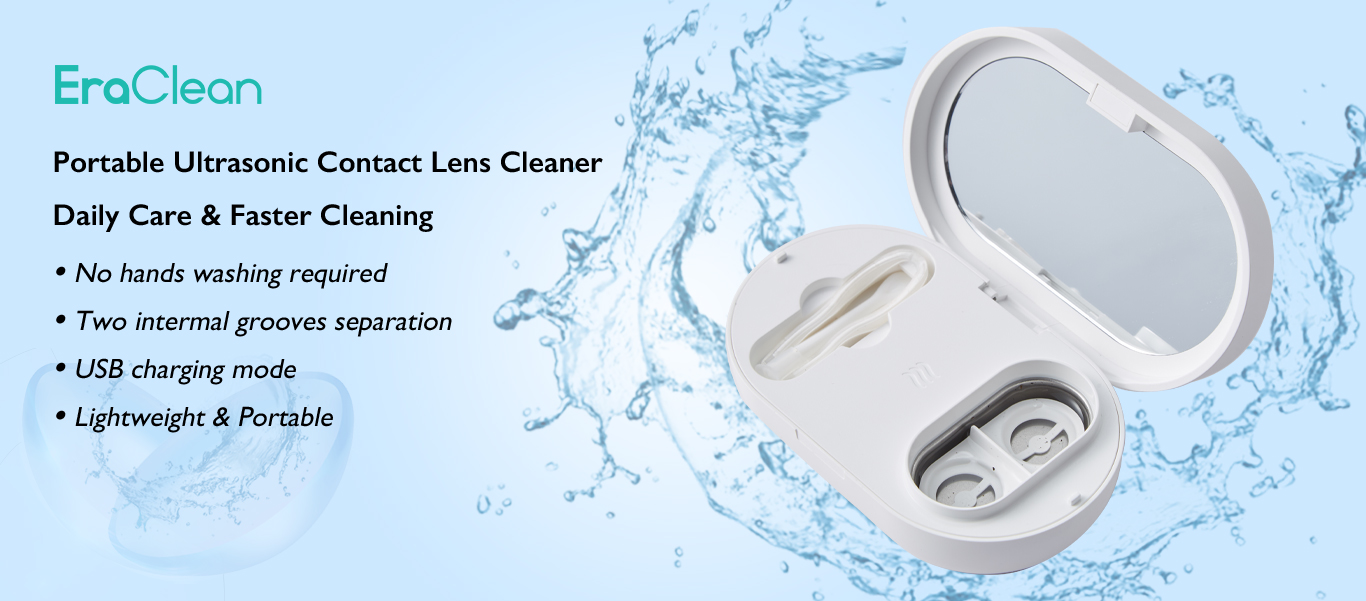 EraClean Ultrasonic Contact Lens Cleaner undertakes superior ultrasonic tech to clean your contacts, in contrast to manual cleansing, it is easier and saves your time.
it is fit for diverse contacts cleaning, both soft or hard lens, like SCL contacts lens, HCL contact lens, RGP contact lens, orthokeratology contacts lens, etc. with no damage.
Why Choose Contact Lens Cleaner?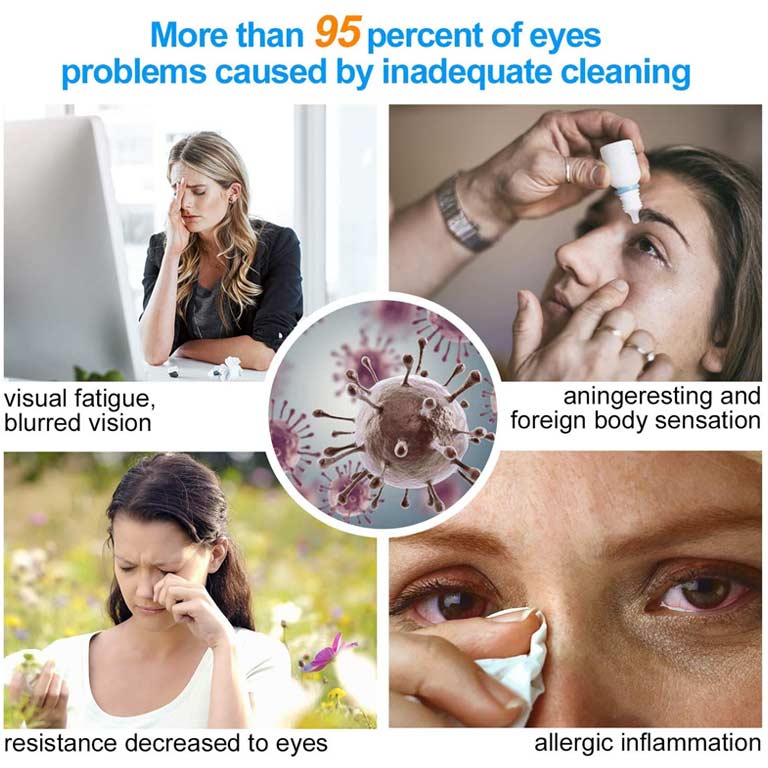 Using unhygienic and grimy contacts can increase the risk of getting irritation, allergic reactions, other serious eye infections, or even blindness. Therefore, it is necessary to clean your contacts daily, get rid of dirty contacts is something which you shouldn't overlook!
Before & After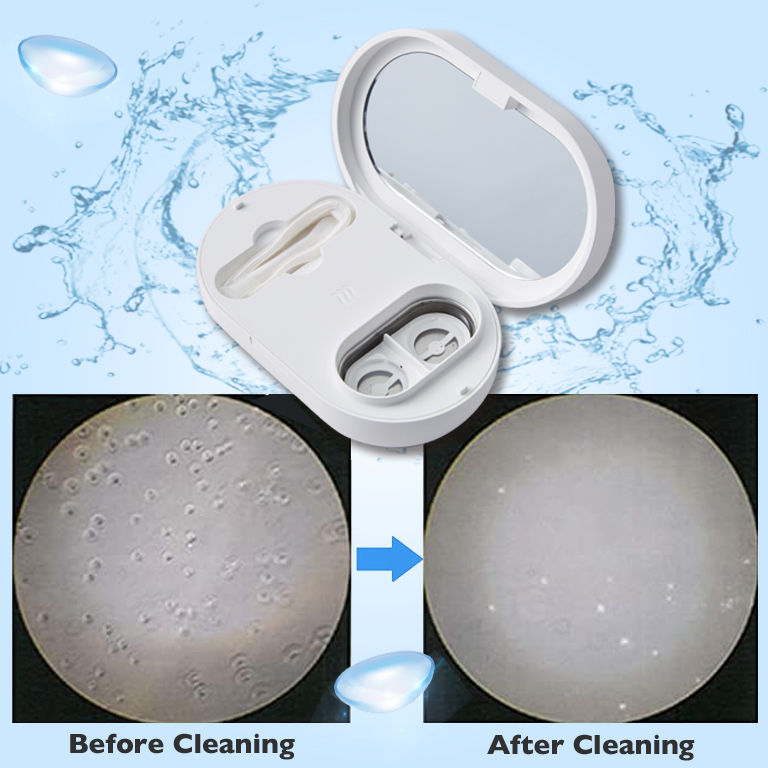 EraClean contact lens cleanser is followed through a frequency better than 56000 Hertz ultrasonic with sturdy penetration and proper direction, that may efficiently wipe off the stains inside lens within a brief time and thus, very well cleansing the lens with no damage.
How Does EraClean Ultrasonic Contact Lens Cleaner Help?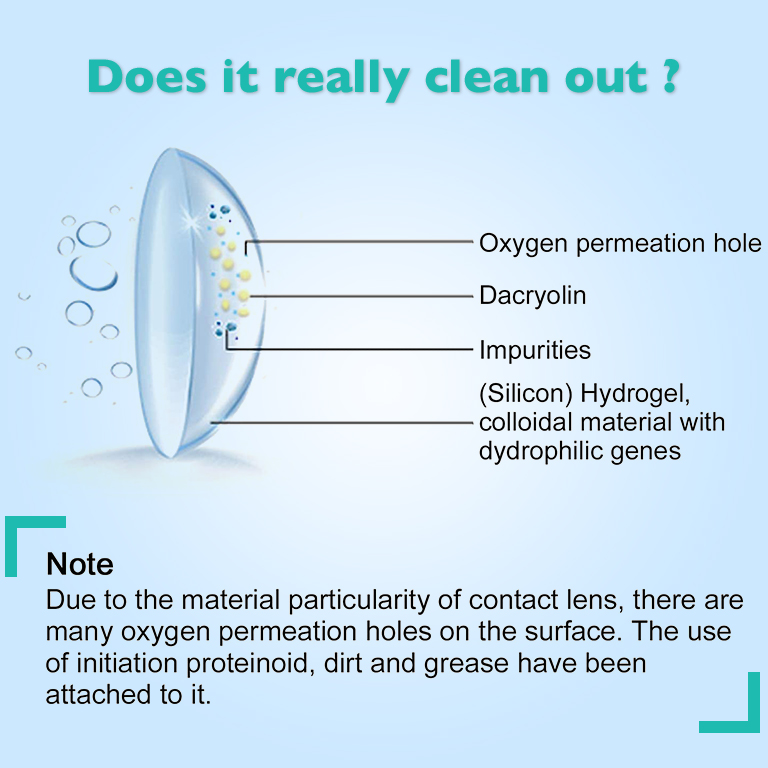 The extremely good part of ultrasonic contact lens cleanser, for cleansing contact lenses, is its cleansing motion which could be very comprehensive and gentle. It has the capability to remove even the most intricate objects deposited for your lens, which could be very difficult to clean through hands. Using ultrasonic contact lens cleaners, you may effortlessly get rid of protein and different contaminants that left on your lenses in only 2 mins.
How to Use The Sonic Contact Lens Cleaner Machine?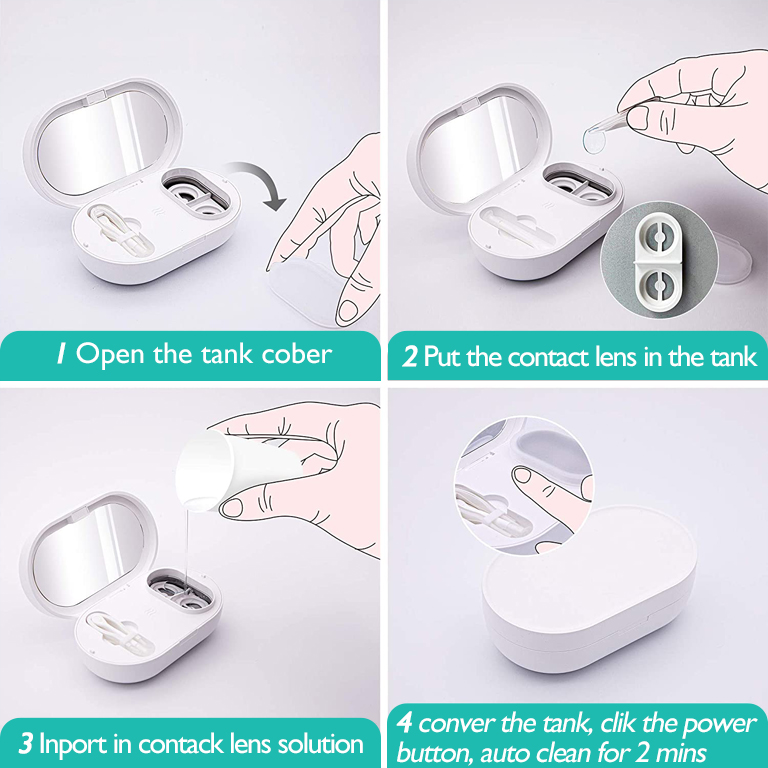 Simple steps for cleansing your contact lens with ultrasonic cleansers are:
Add cleansing solution into the tanker of the ultrasonic contact lens cleansers.
Place the contacts withinside the basket of the unit
Close the lid and flip On the ultrasonic contact lens cleaner
Wait for two mins' run time
Magnetic Charging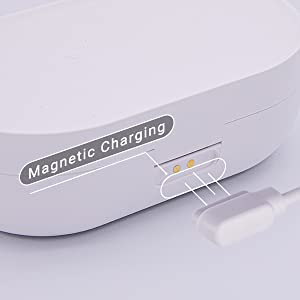 Convenient to charge. Avoid dirt entering the machine to lead to damages.
IPX7 Waterproof Level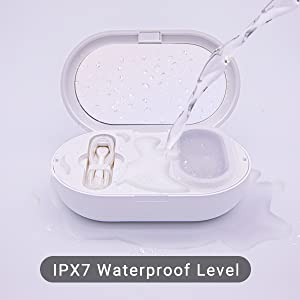 Completely waterproof. You can wash it immediately beneath neath water.
Built-in Mirror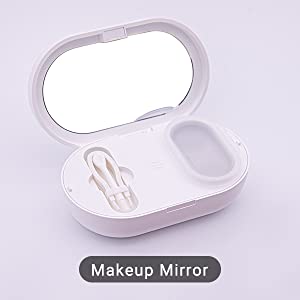 Convenient to put on and remove your contact lens and easy to carry with, best for touch up your makeup.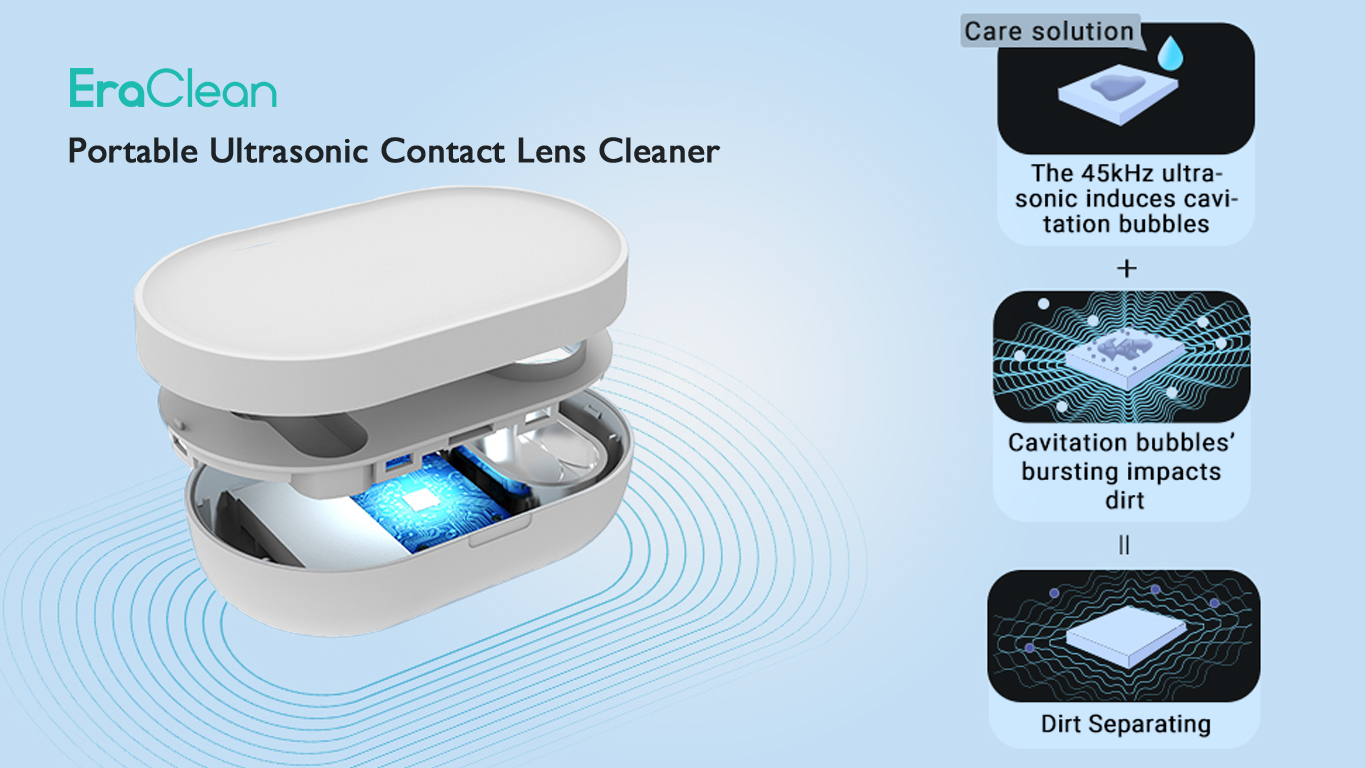 Package Includes:
1 * Ultrasonic cleaner
1 * USB Charging Cable
1 * Pouch
1 * User Manual
Specifications
Color: White
Material: ABS
Product Size: 3.9×2.4×1.4inches
Product Weight: 0.22lb