Description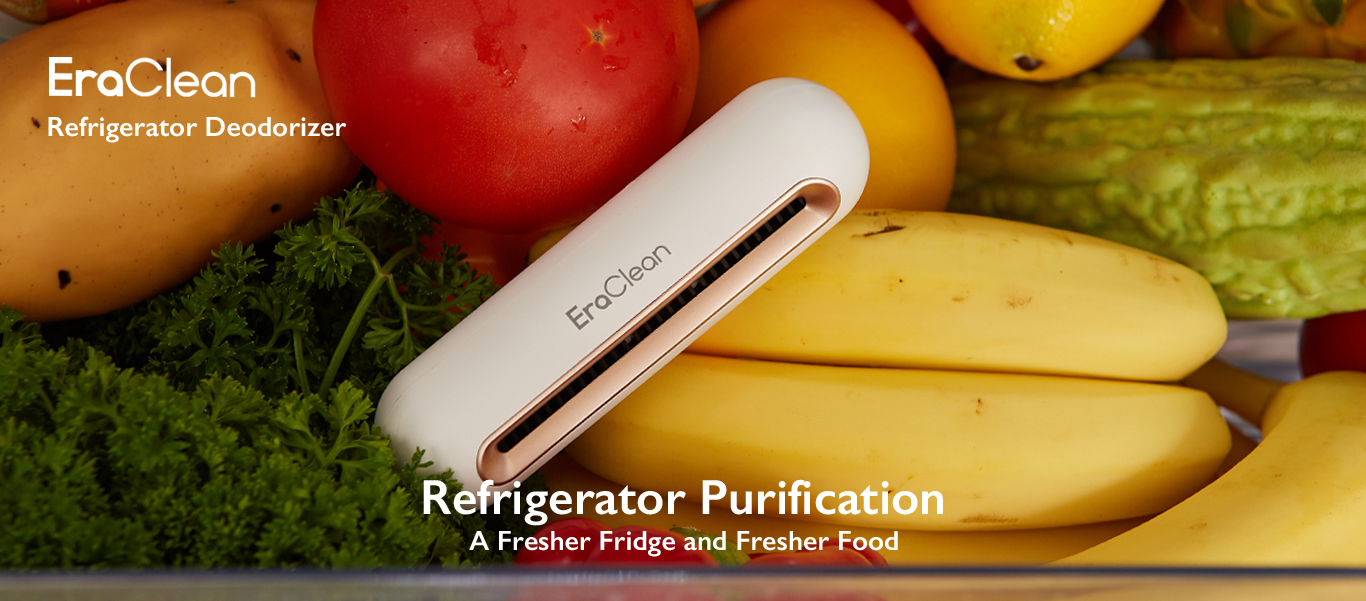 Make Your Food Last Longer! By utilizing EraClean in the fridge, you can enjoy fresh fruits and veggies for an extended duration of time. EraClean extends food's shelf life through disinfecting and purifying the air in the fridge and Stop and Prevent Fridge Odor!
Fresher Air fix Odors Issues
Multiple Functions Odor Eliminator
Deodorizer, sterilizer, and fresh-keeper. 3 capabilities in 1 body. It can freshen your fridge environment and prolongs the freshness period of food, helping you save money!
Lengthen the Freshness Period of Fruits & Vegetables
Delays the maturity of fruits and vegetables by utilizing the process of oxidizing ethylene gas, the hormone that causes ripening in lots of fruits, vegetables, and flowers.
USB Charging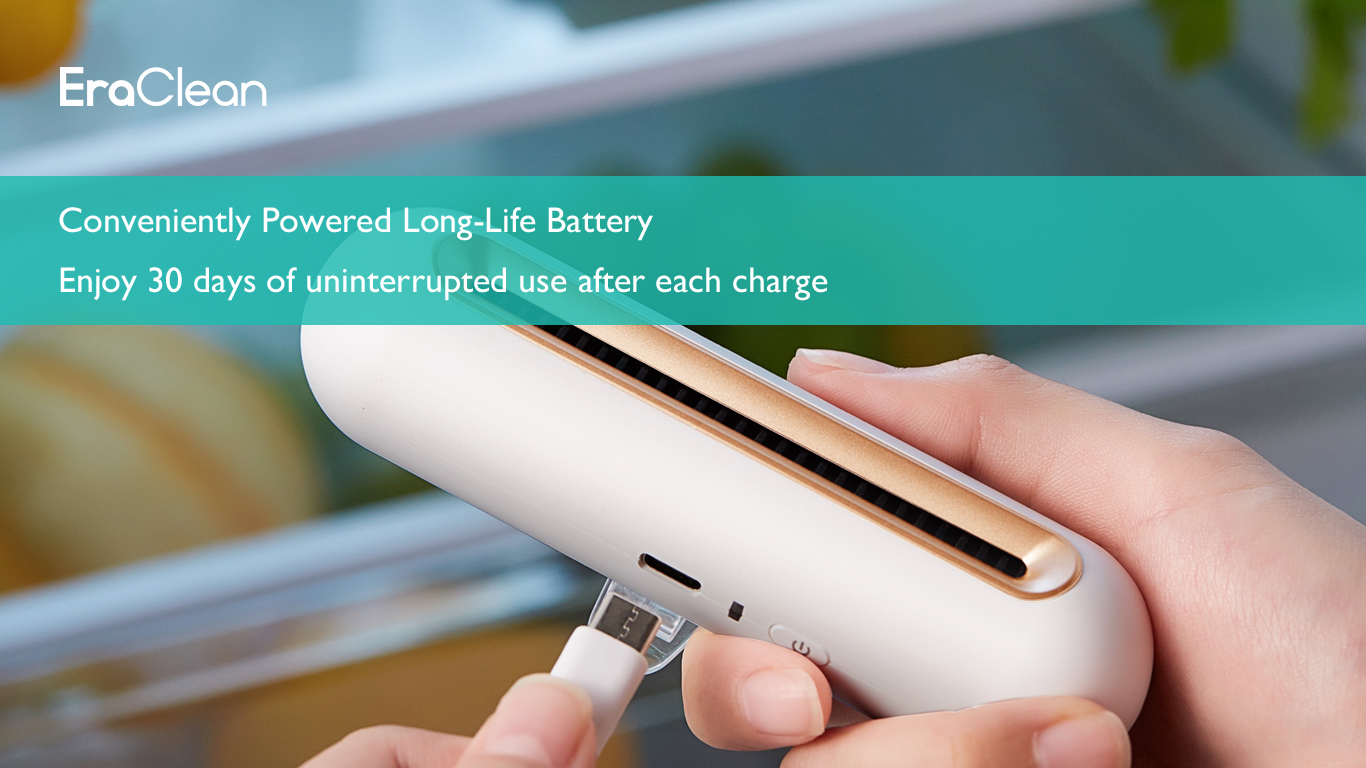 When you charge this product with USB, the green charging light is always on, and after a complete charge, the green light will automatically shut down. It needs to be charged 1-2 hours through a USB cable, and then it can be used by customers for 30 days, which is an extremely long standby time.
Freshen Air Can Eliminate Odors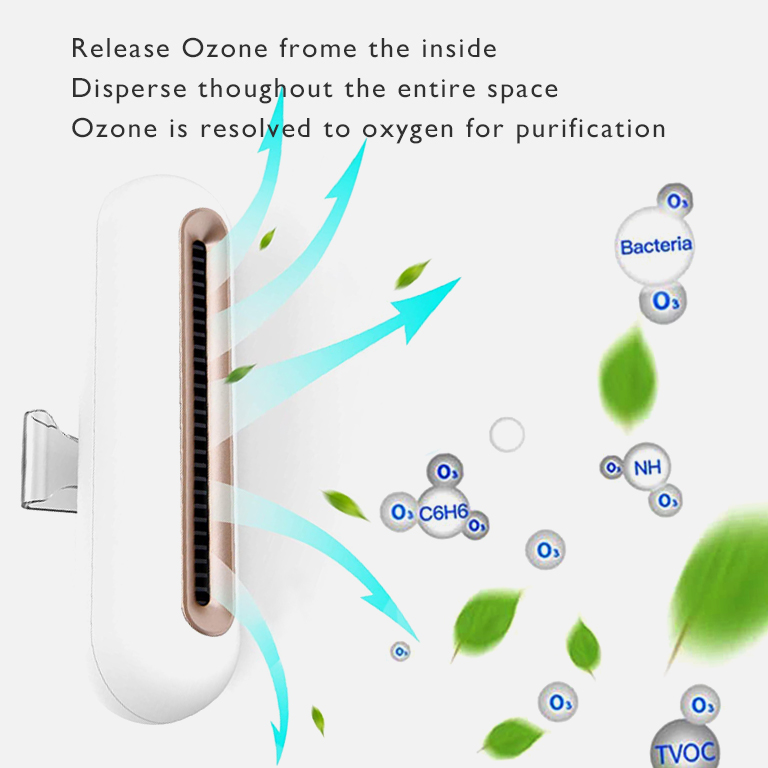 (O3) can kill 99.99% of Staphylococcus aureus, Escherichia coli, Salmonella typhi by utilizing oxidation to ruin the structure of the bacterial membranes
Two Modes for Different Situations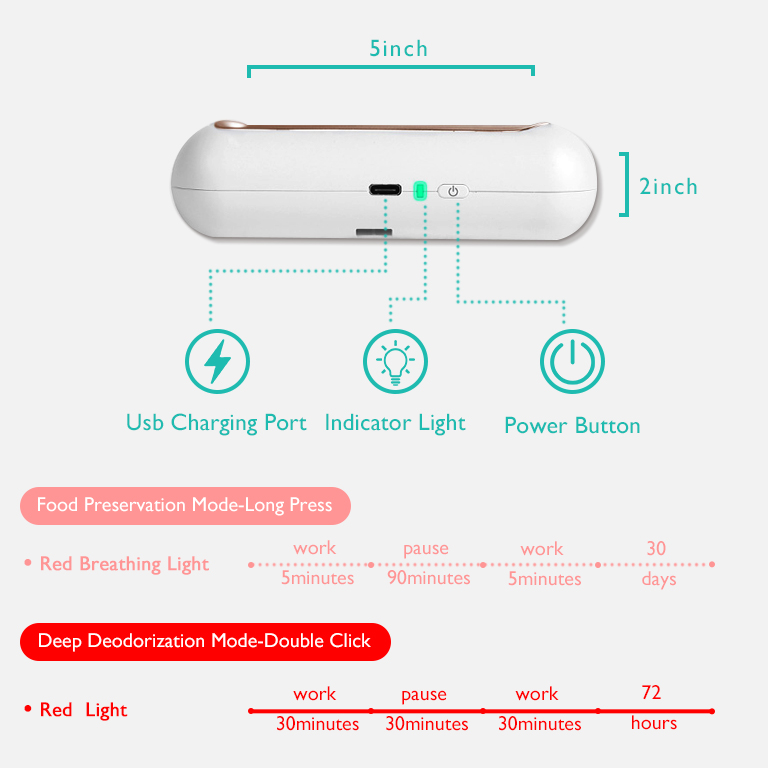 During the different situations, the consumer can choose different modes. If the smell issue inside the fridge is awful, please use the strong mode while the regular mode is suitable for the slight smell.
Sustainable& Avoid Waste
It's different from charcoal or bamboo bags, it no longer needs to change any consumables. It can be used for plenty of years. You can order two, 1 for the fridge, and the second one for different spaces.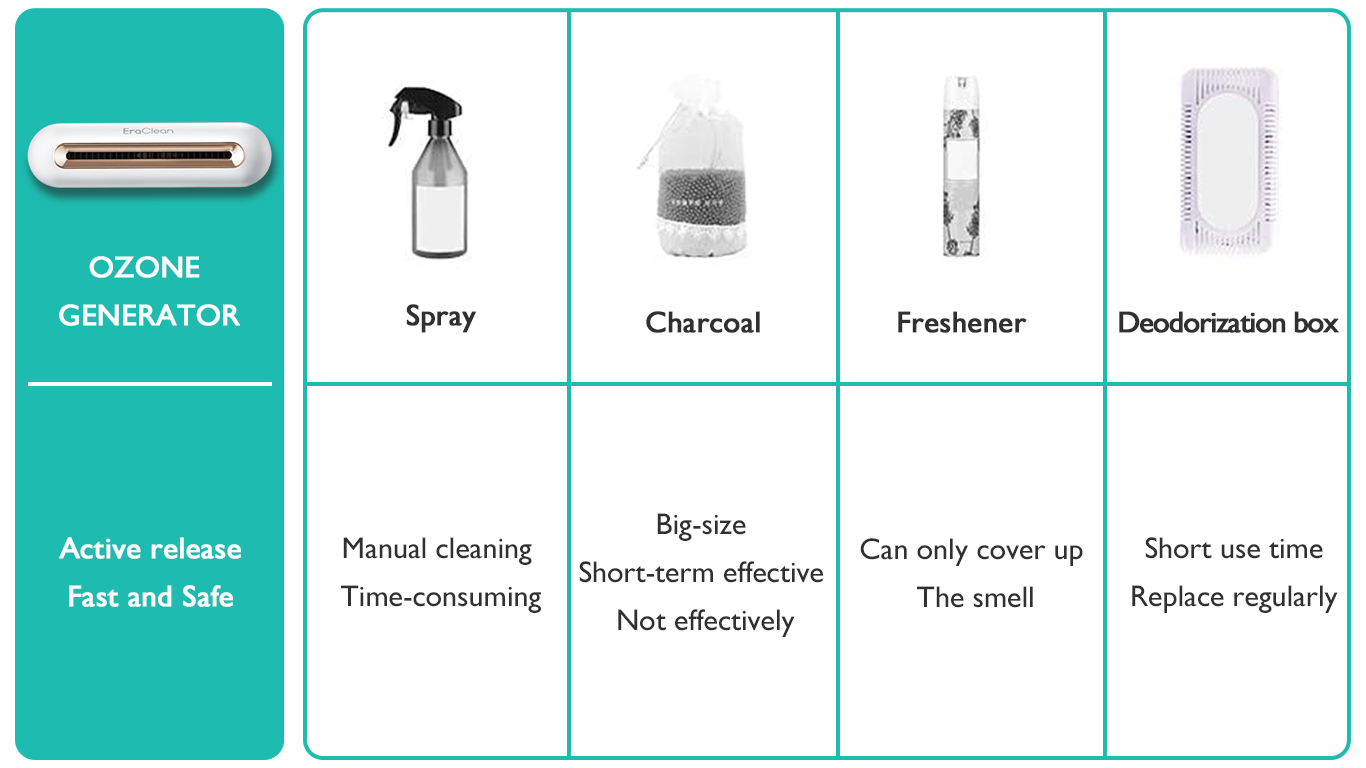 A Variety of Uses


Work for many enclosed spaces like fridges, shoe closets, cars, pet houses, toilets, moist cabinets, and many else. Its diminutive size will take little space. You can place or hang it anywhere
Specification:
Material: PC+ABS
Input voltage: DC 5V
Battery: 800mAh
Product size: 115*115*43mm/4.5*4.5*1.7 inch
Ozone output concentration: 20mg/h (safe)
Package Included:
1 X EraClean Refrigerator Freezer
1 X USB charging cable
1 X User Manual
Note:
Please read user manual carefully before use.
Please leave the machine working room when it is working.
Do not repair or disassemble this ozone generator by yourself.