Description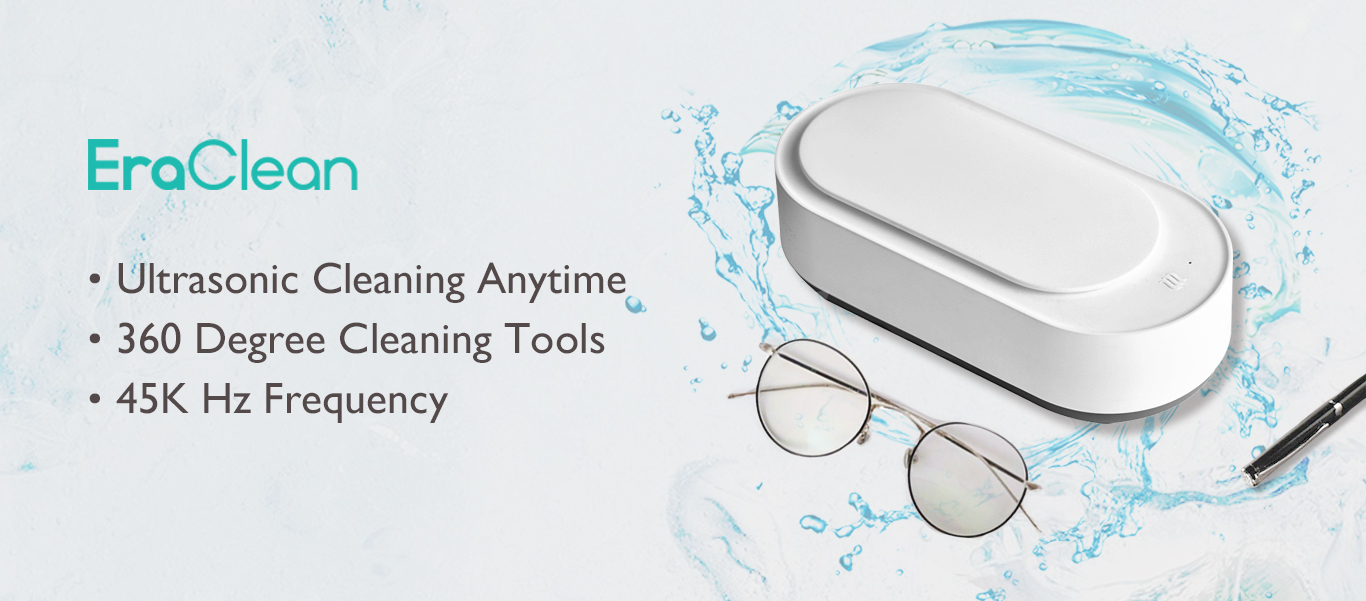 The EraClean Ultrasonic Cleaner turns your favorite jewelry clean and shines again, without harsh chemical substances. You won't know how your items will shine with simply water! In only three mins, your items could be polished and prepared to wear or use! Whether it's your grimy daily items or valuable treasures, EraClean will competently help them to sparkle again, all of the cleanings is accomplished via way of means of the ultrasonic waves without ruin your belongs.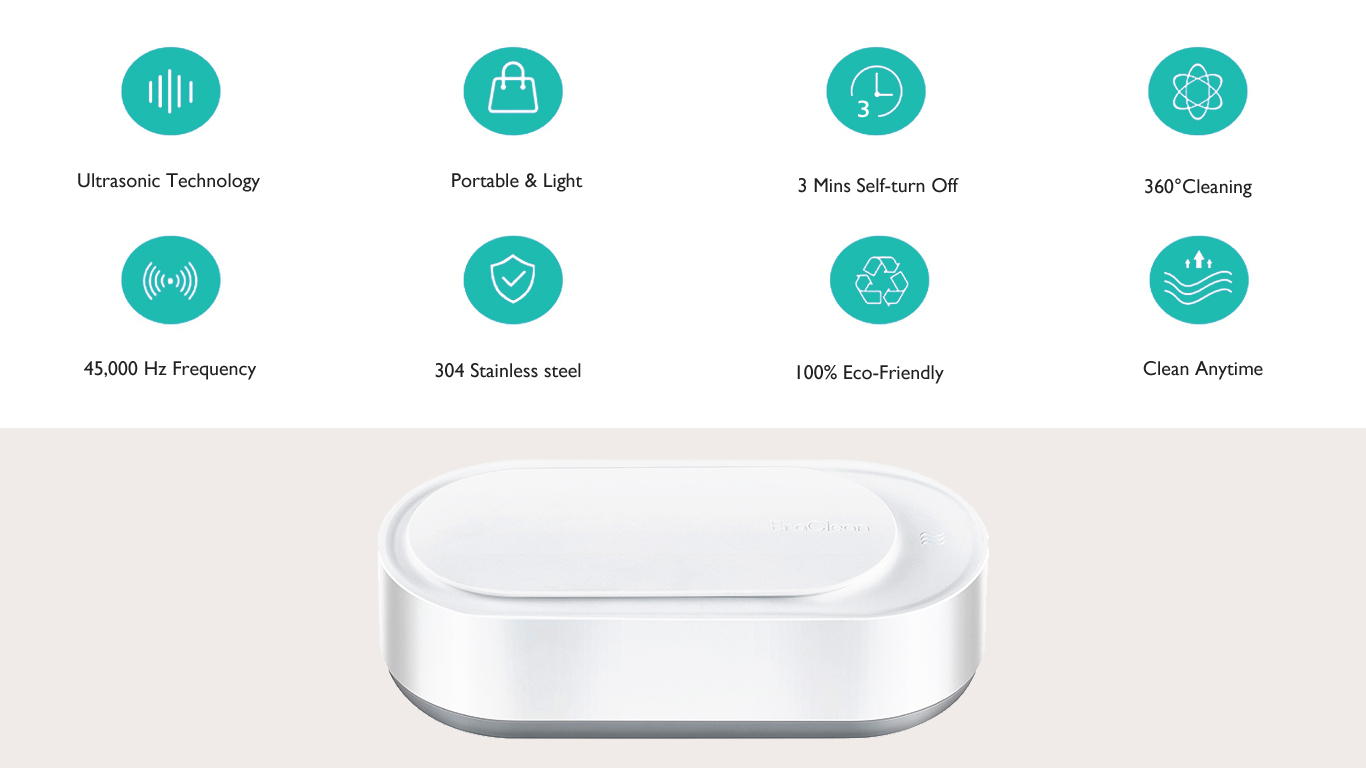 45,000 Hz of ultrasonic strength waves generate millions of microscopic cleansing bubbles that lightly carry dust and dirt away without the usage of harsh chemical substances or scrubbing. The movement of the water may appear mild and stable, however, it's virtually generating a thorough and deep clean to penetrate the maximum tough areas. This is an effective and clean method to clean your first-rate jewelry, glasses, dentures, electric-powered shaver heads, and lots more.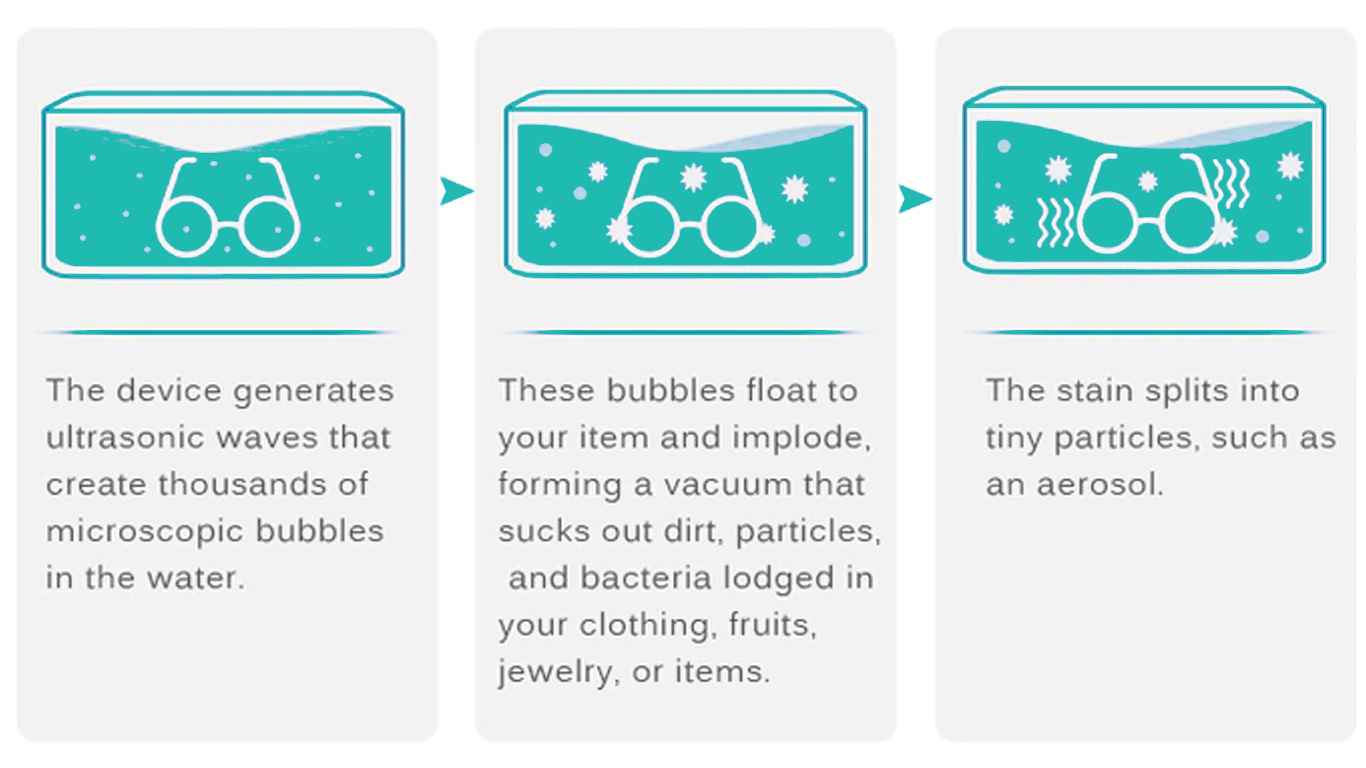 This ultrasonic cleaner may be used in lots of varieties of items and areas. Besides use for cleansing rings, watches, necklaces, it also can be used for invisible braces, contact lenses, etc. however, it isn't appropriate for micro-fiber, pearls, coral, emeralds, and jades.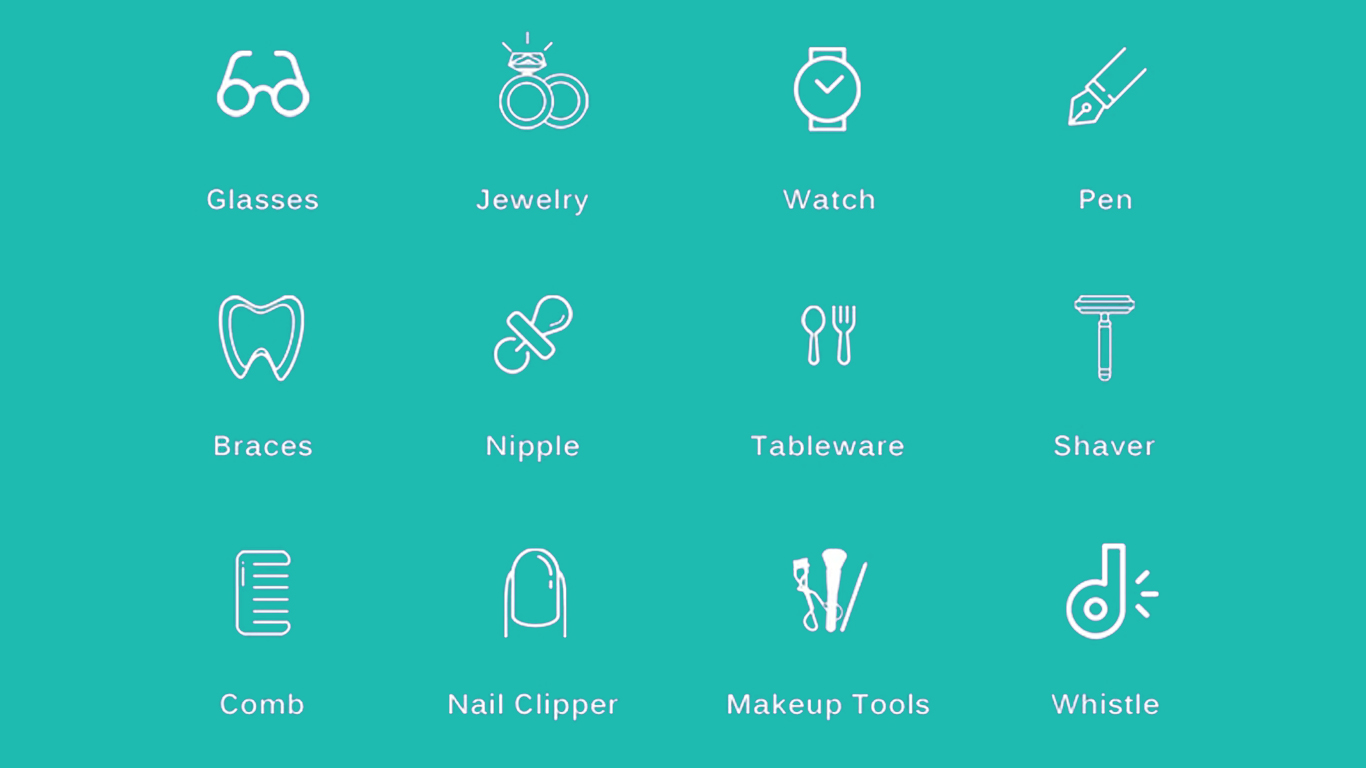 The EraClean Ultrasonic Jewelry Cleaner is immediately prepared for use. Designed with the handiest one easy press on the button to begin or pause. three mins of cleansing will offer deep cleansing in your items.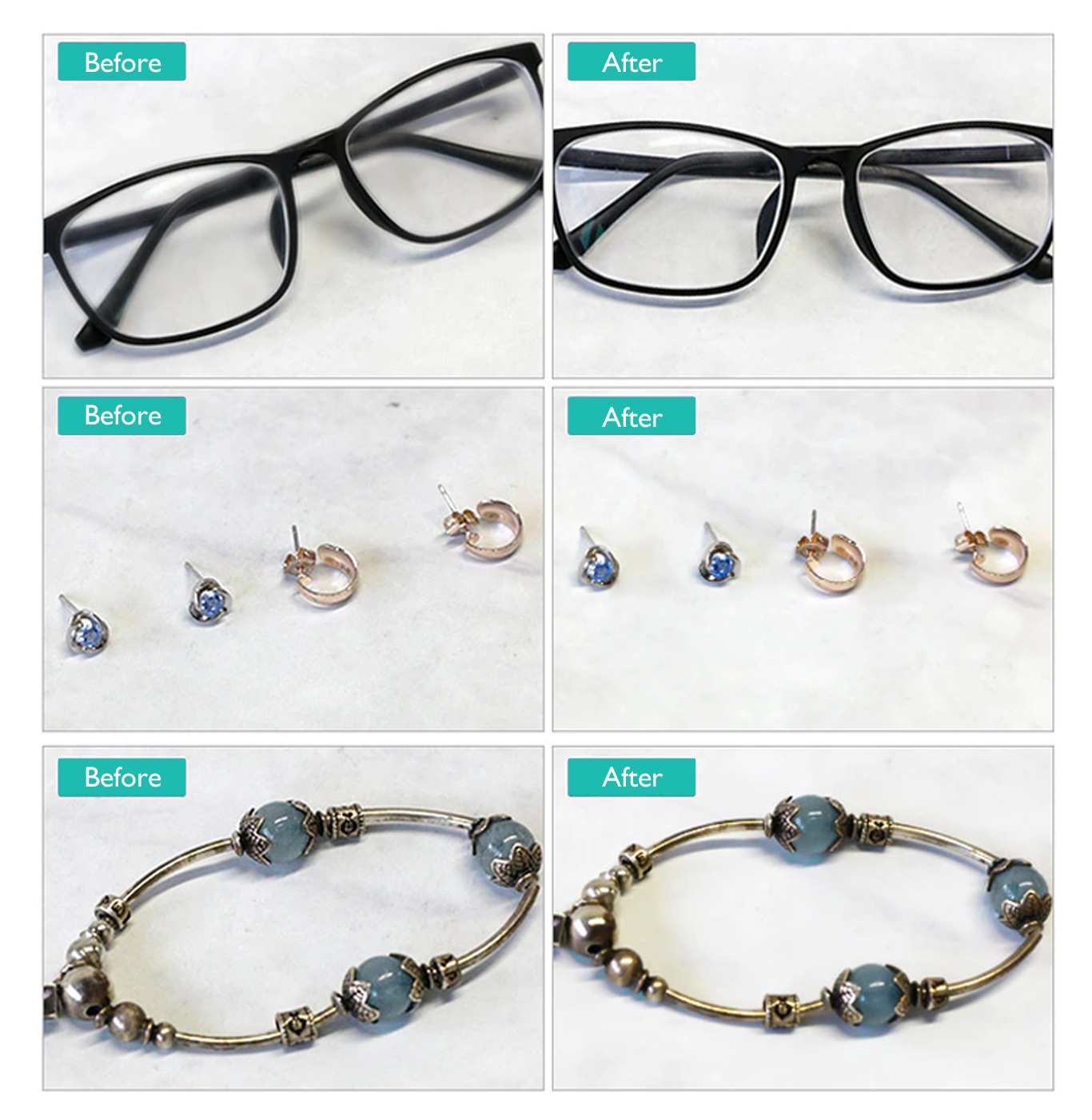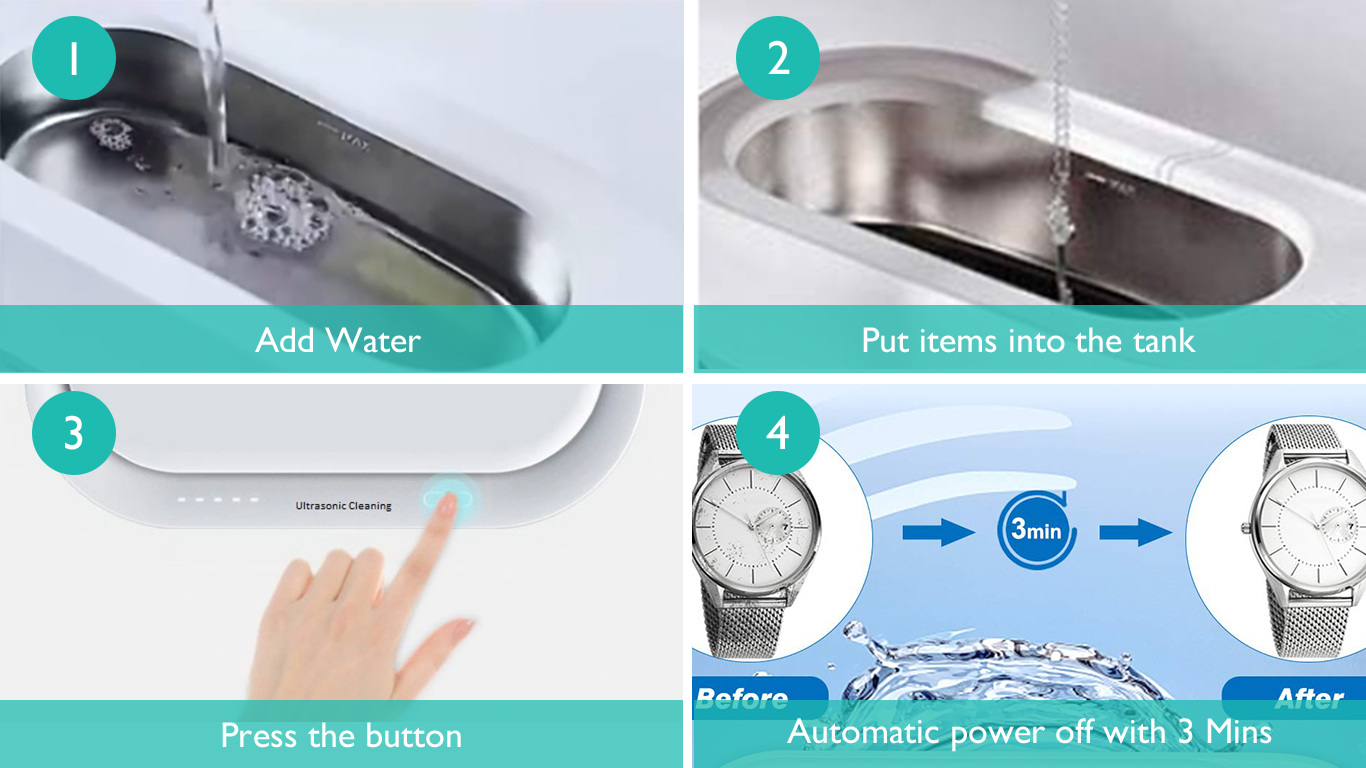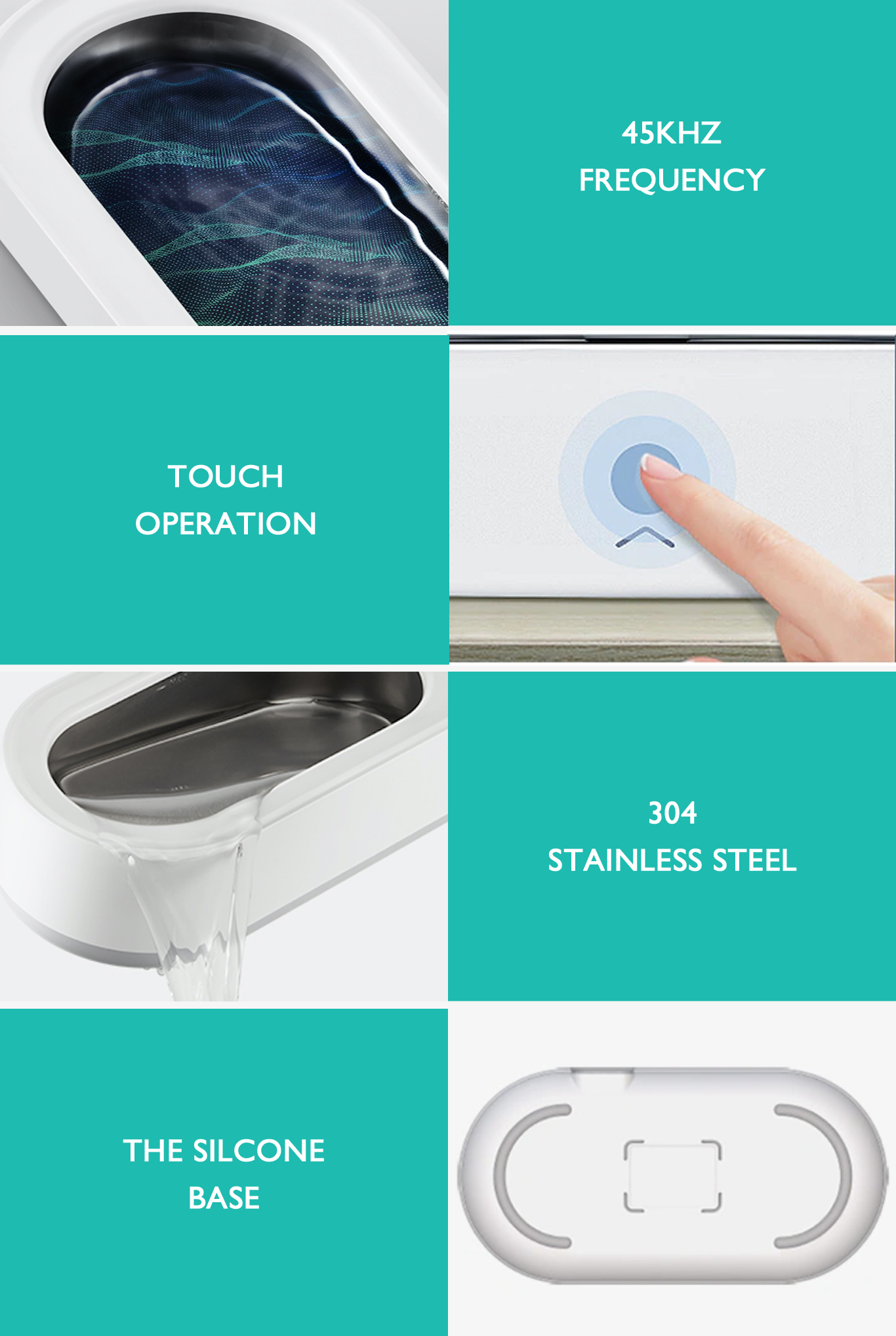 Should Not Clean By The Ultrasonic Cleaner
Genuine pearls, costume jewelry, semi-precious stones, soft stones such as turquoise, pearls, emeralds, coral, etc. The item which can easily be waterlogged, discolored, or damaged. Mobile phones, artwork or glass frames made from tortoiseshell or abalone.
Package Includes:
EraClean Ultrasonic Cleaner (GA01) x 1
User Manual x 1
Cable x 1
Specifications
Tank Capacity: 12 oz (340 Ml)
Cleaning Cycles: 3 Minutes
Material: ABS
Tank Material: Food Grade Sus 304 Stainless Steel
Ultrasonic Frequency: 45,000 Hz
Cleaning Technology: Ultrasonic Waves
Automatic Shut Off: Yes
Dimensions (External): 4.3 X 8.3 X 2.4 Inches
Dimensions (Internal): 6.2 (L) X 2.7 (W) X 1.5 (H) Inches
Weight: 0.8Lbs