Description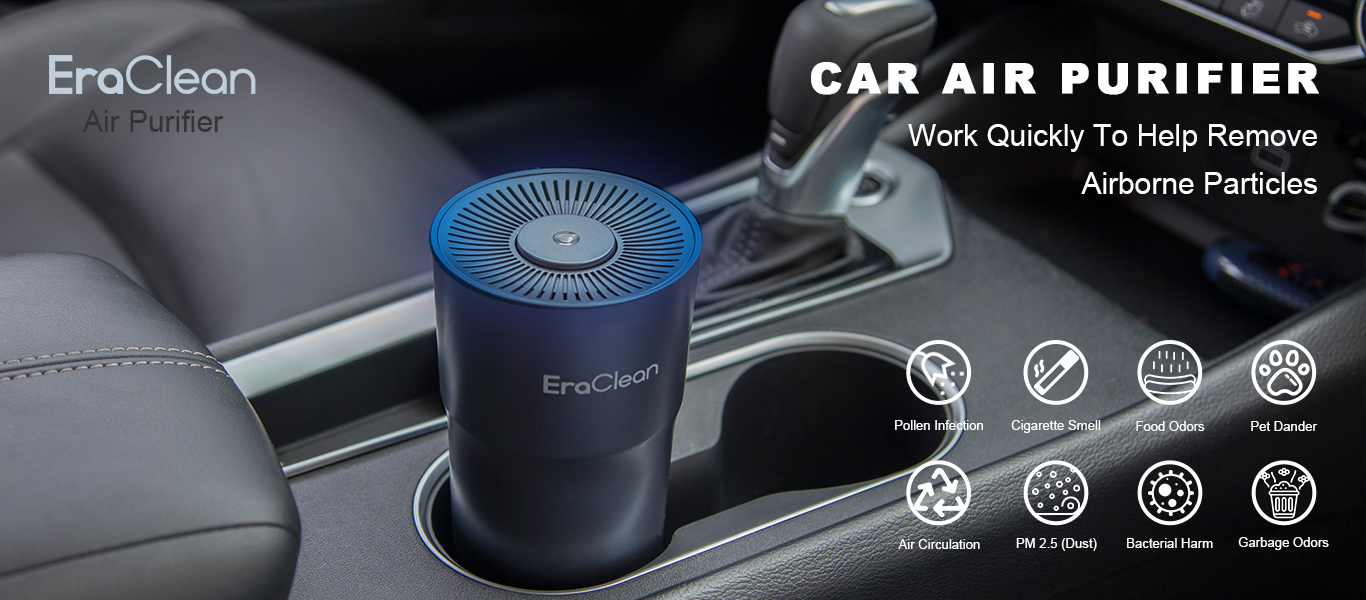 Looking greater like a Bluetooth speaker status upright, this futuristic layout machine from EraClean is definitely a Car Air Purifier that gives brilliant cleansing of the air interior of your automobile, and provides a cutting-edge and stylish appearance in your automobile interior!
EraClean Car Air Purifier Ionizer produces five million poor ions/cm³ which can quickly kill all styles of bacteria, germs, and viruses, and robotically take away dust, smoke, PM2.five, pollen, formaldehyde, benzene, etc. from the air.
5 Million Negative Ion generator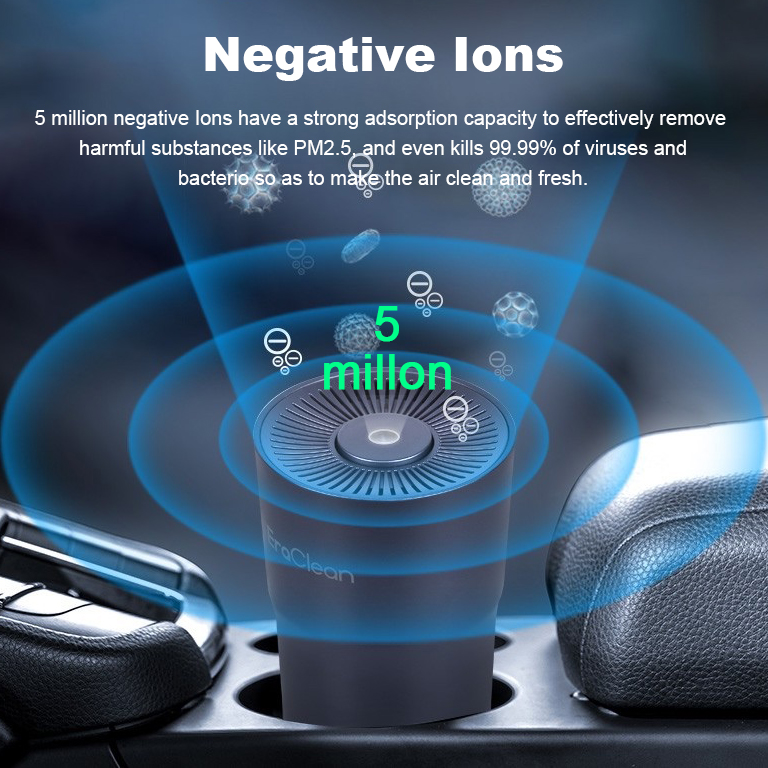 Grows the density of Negative ions in a car, offering Fresh Air. Useful for cleanser air to your kids & babies. Ideal for folks that be afflicted by allergies, stuffiness, cough, sneezing
Powerful 360 Degree Air Purification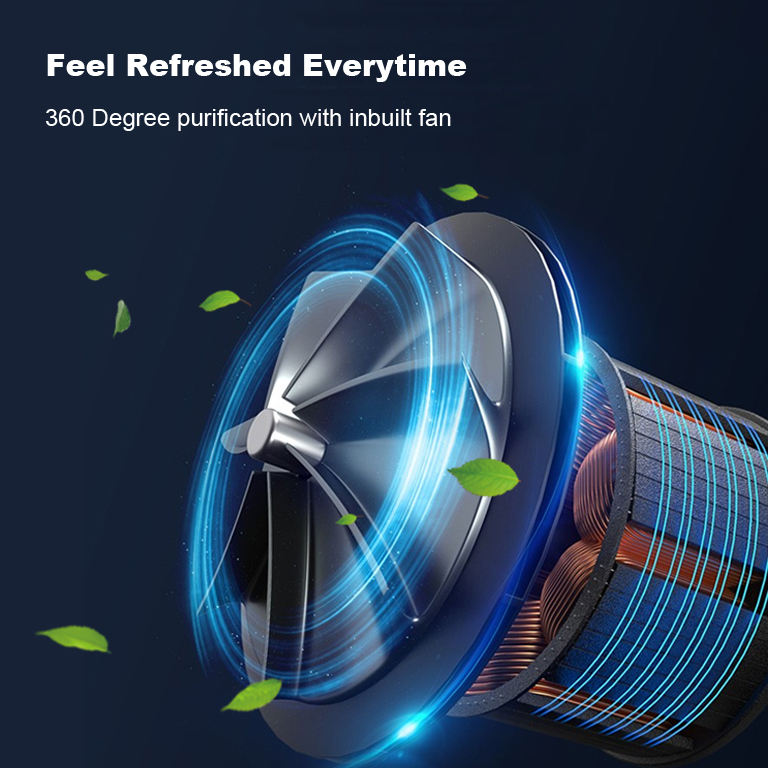 The internal fan speedy regulates Negative Oxygen Ions withinside the air to make it work faster.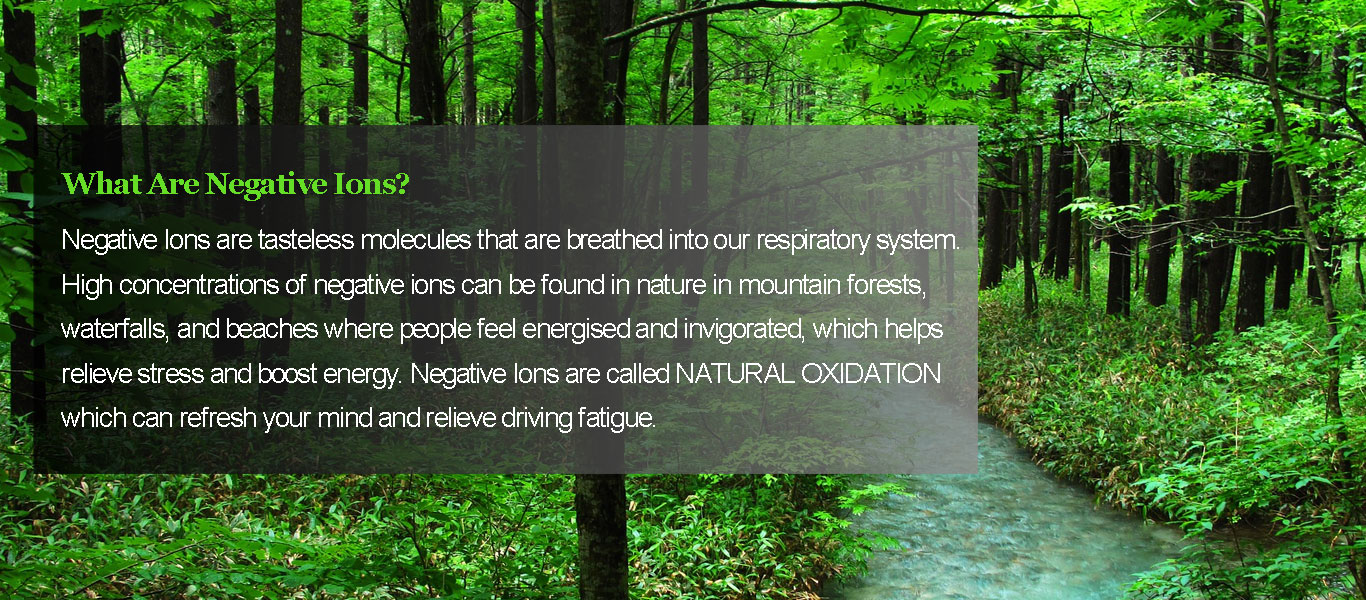 How do Negative Ions Work?
They try this via attaching to those positively charged particles in massive numbers.
This reasons germs, mold, pollen, and different allergens to emerge as too heavy to live airborne.
At this point, they drop to the ground or connect to a close-by surface. This eliminates them from the air you breathe and stops them from inflicting breathing troubles and different health issues.
Odor Eliminator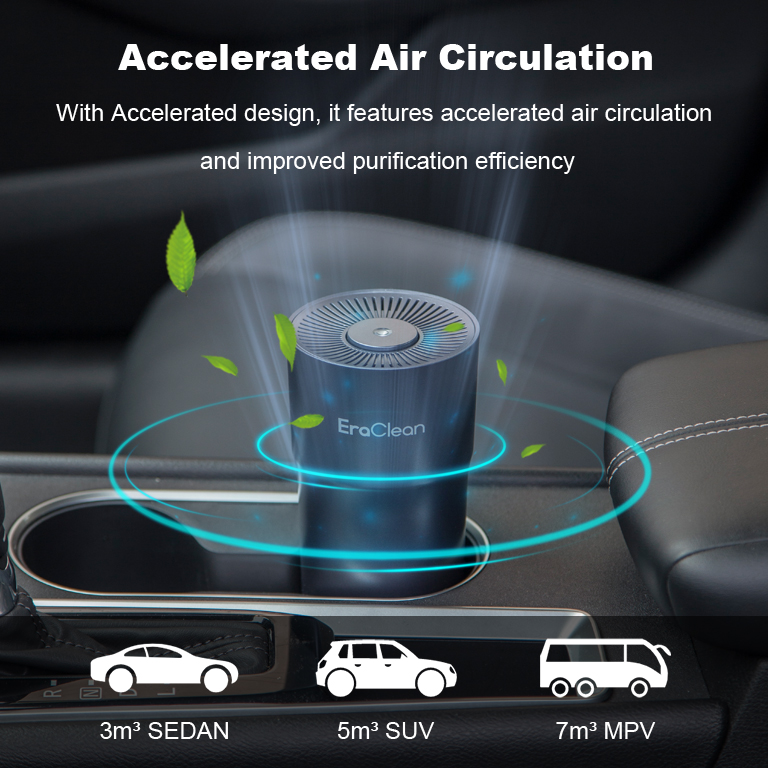 Deodorizes SMOKE, mold, food smell, pets odor and gets rid of bacteria, and viruses. Reduce dust, pollen, and allergens from the air!
USB Charging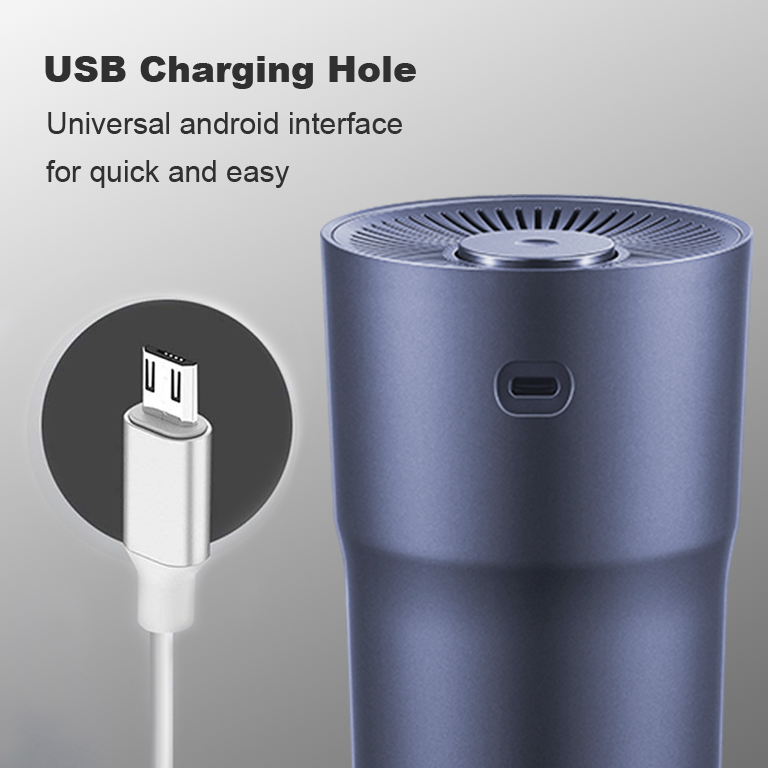 USB-Powered Rechargeable Lithium-Ion Battery
Low Noise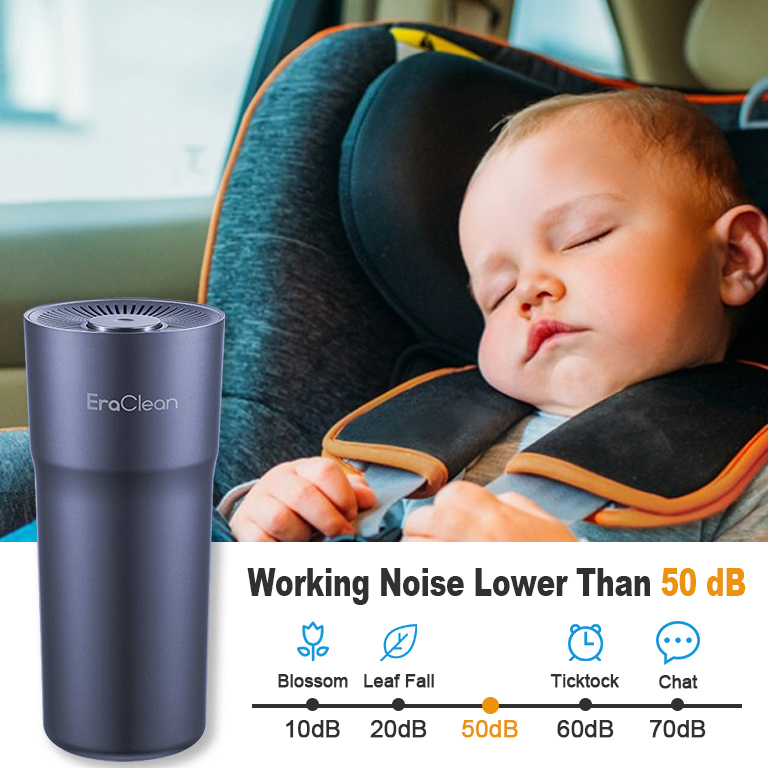 The noise is decreased by 50dB, which is nearly not heard.
Area Covered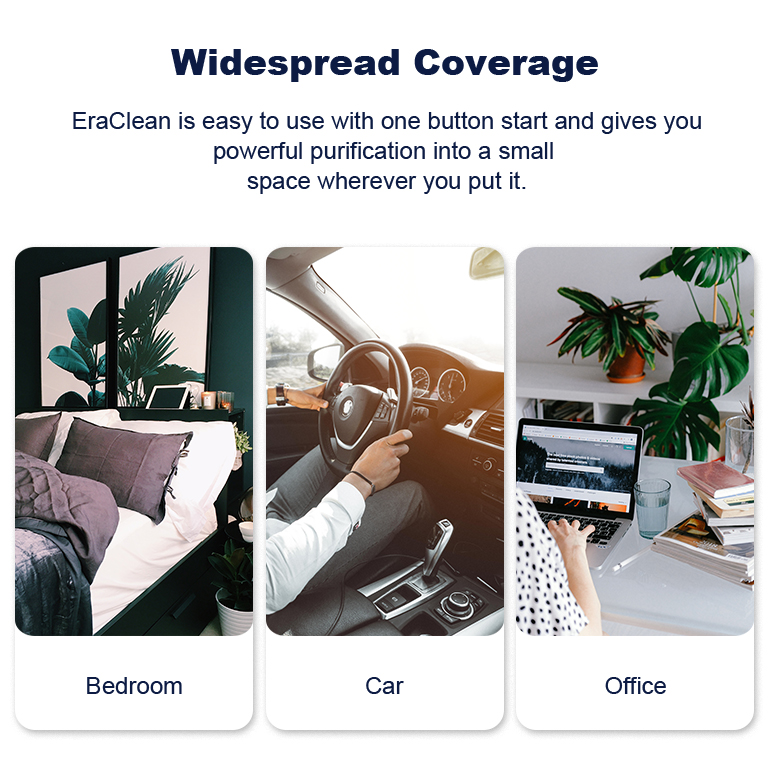 It's Universal and can be utilized in any Car, Home, or Office. Suitable for regions less than 20-30m³
Package Includes:
1 x EraClean CW-C02 Portable Air Purifier
1 x USB Type-C Charging Cable
1 x User Manual
Specifications
Anion Density: 5,000,000 pcs/ cm³
Applicable Occasions: Perfect for car or RV; also can be used in a house and office
Net Weight: 370g
Product Dimensions: 3 x 3 x 7 inches
Material: ABS+PC
Power: 10W Voltage: 5V
Battery: 3000mAh
Sound level: <50dB
Charging Port: USB-Type-C
Operating time: Longest 12hours