Description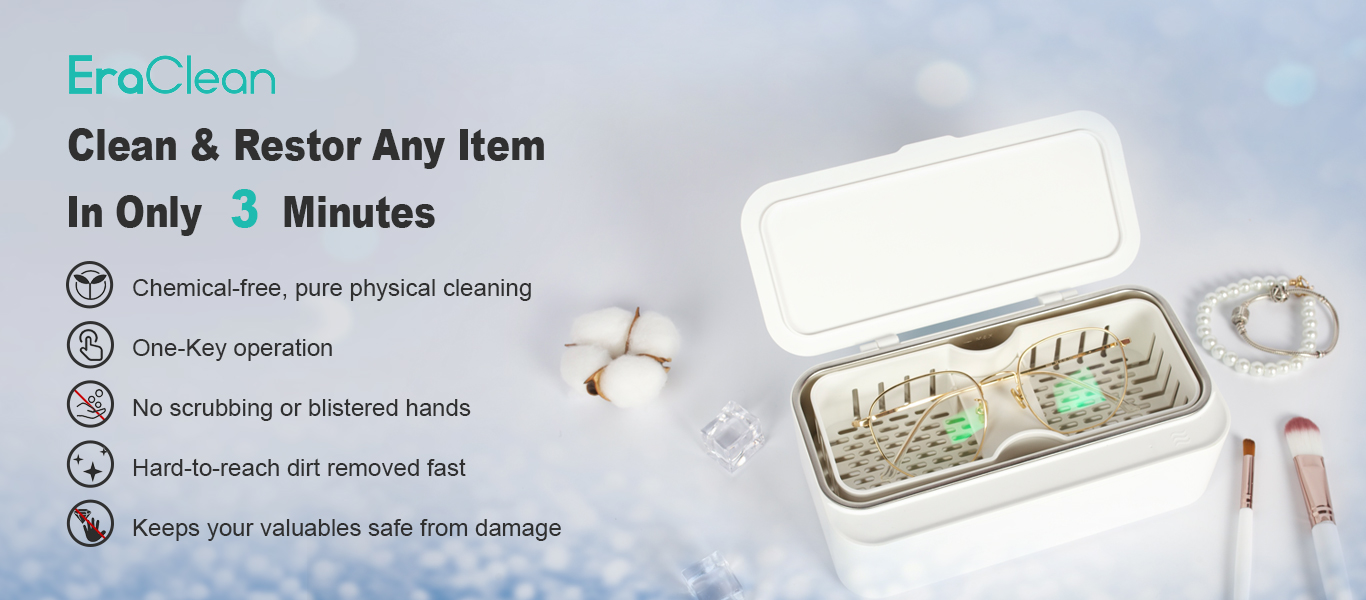 Turn your eyeglasses, jewelry, watches, dentures, or even make-up brushes sparkle again, make them look like new with the EraClean Ultrasonic Cleaner.

No solution needed, with only water, this cleaner can generate 45,000 Hz of ultrasonic waves that lightly put off dust and filth in mins. You'll get expert cleaning on rings, , dentures, eyeglasses, watches, razor blades, utensils, and a lot more.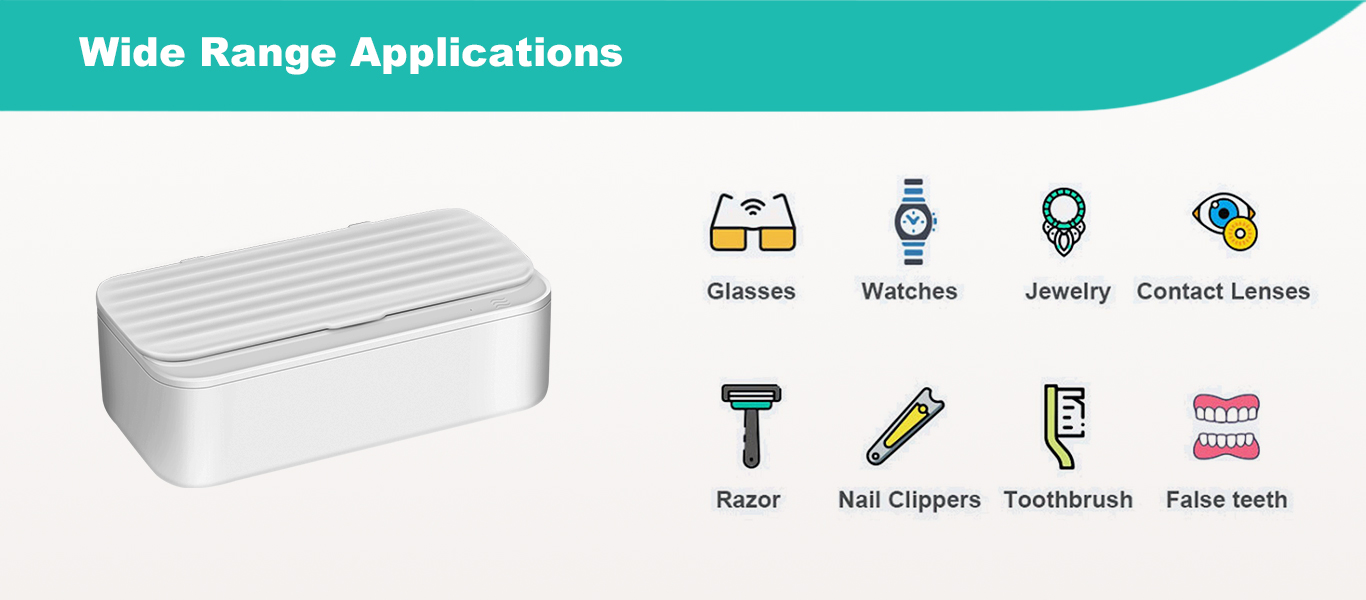 Easily fill the tank with water, One-press button can simply initiate device for three mins auto-cleaning,45000 Hz of ultrasonic sound waves, growing millions of microscopic cleaning bubbles,penetrates blind holes, cracks, and recesses to very well clean the stains & infections that cannot be wiped with manually. This method will not lead to any scratching or ruin of your accessaries!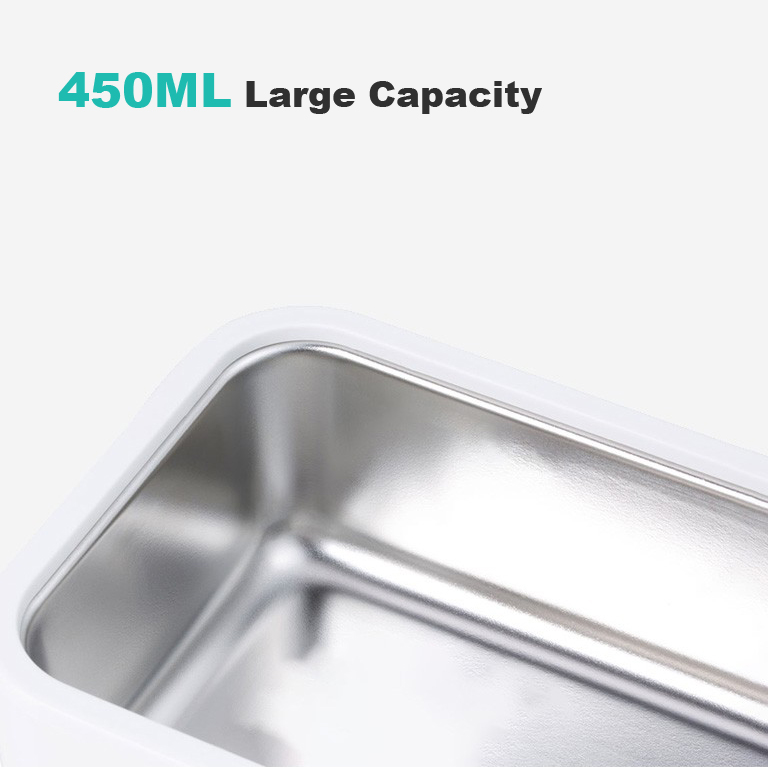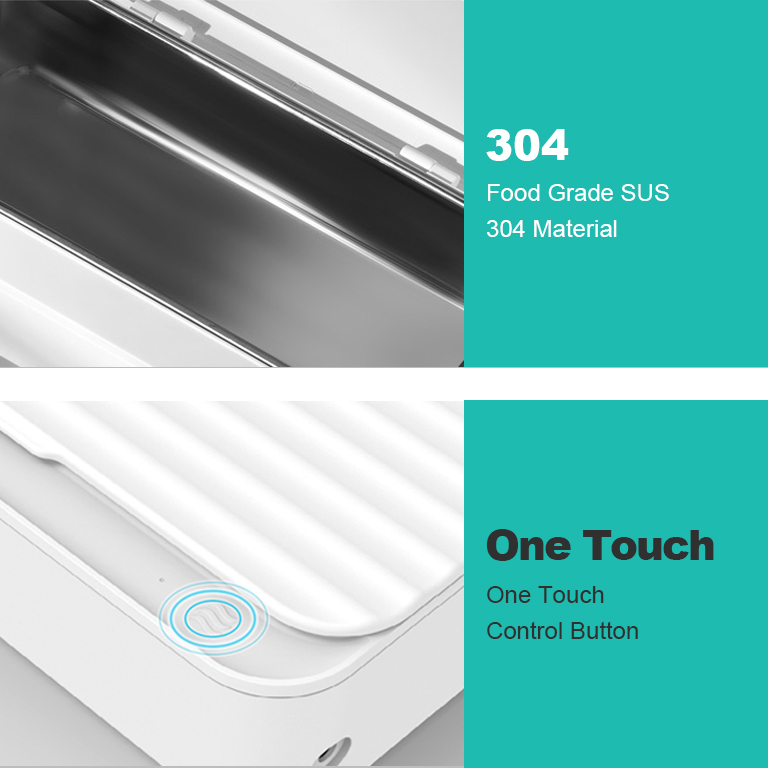 Portable Size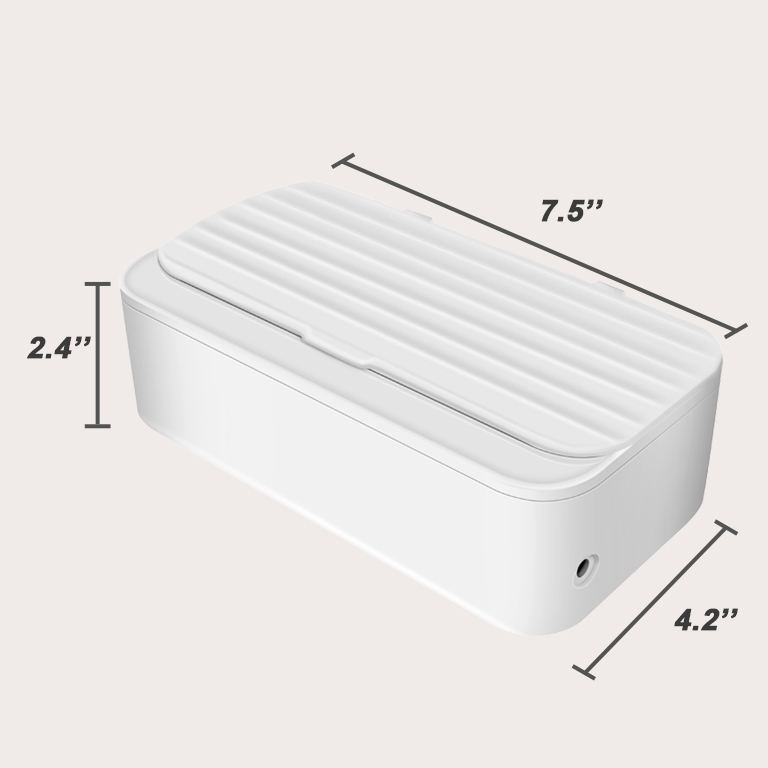 The mini layout jewelry cleaner is convenient for you to place into your bag and take it everywhere you want.
Need Water Only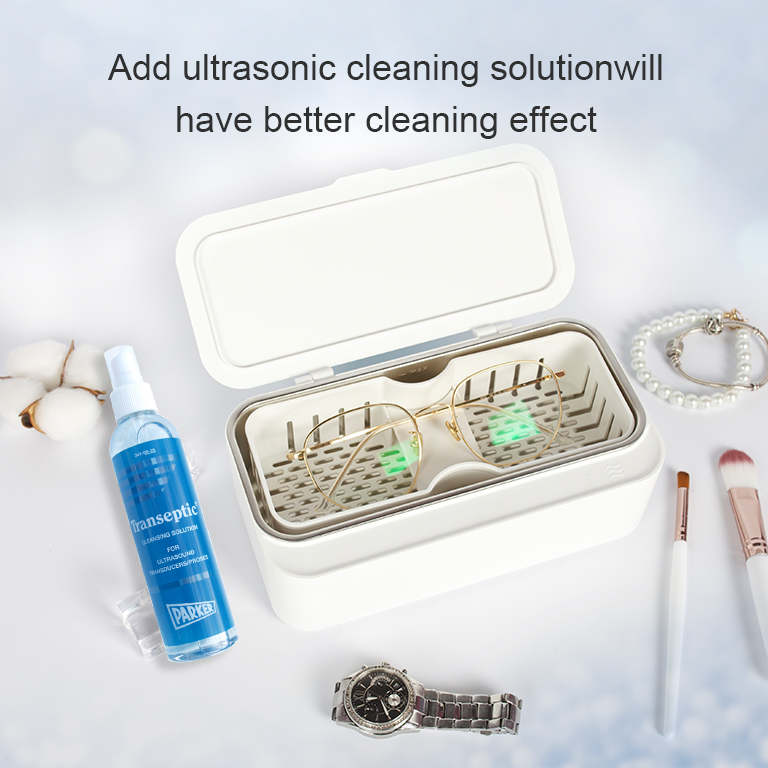 With normal water, this cleaner accurately treats your belongs and avoids the uncertainty of harsh chemical compounds and rigorous scrubbing meanwhile leaving your stuff with a sparkling shine.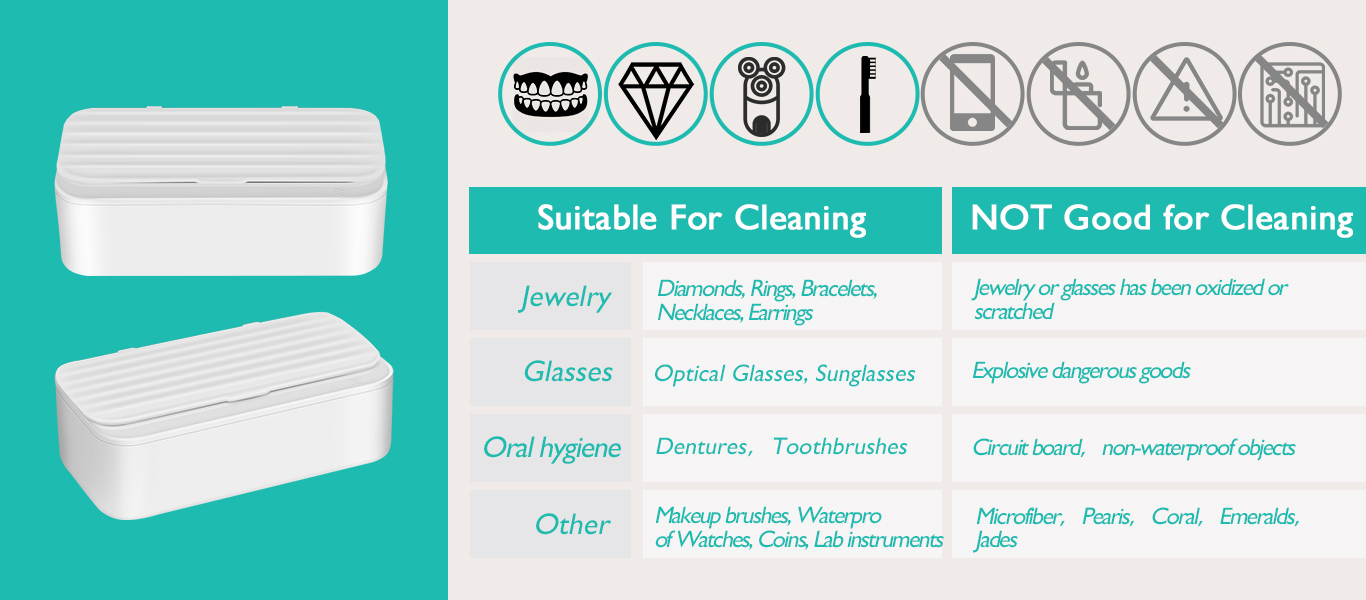 Specifications:
Tank Capacity: 16oz. (450ml)
Ultrasonic Frequency: 45,000 Hz
Cleaning Technology: Ultrasonic Waves
Automatic Shut Off: Yes (about 3 minutes)
Dimensions (Internal): 7 (L) X 2.9 (W) X 1.7 (H) Inches
Dimensions (External): 7.5 (L) X 4.2 (W) X 2.4 (H) Inches